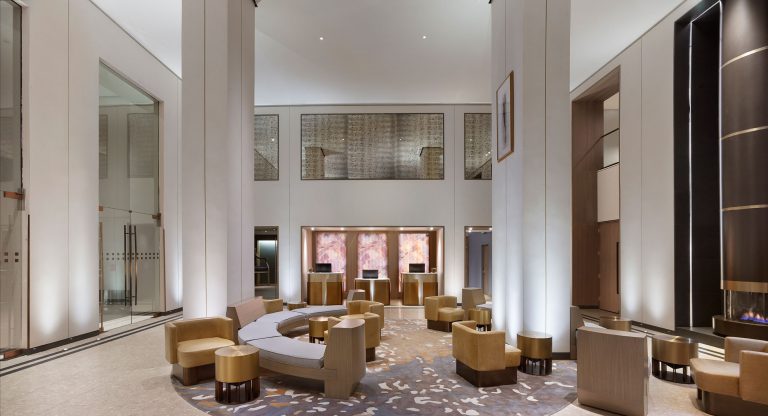 The Clift Royal Sonesta Hotel, San Francisco, CA
Installers: RFJ Meiswinkel
SUSTAINABLE INTERIOR WALL FINISHES
COMMERCIAL. HOSPITALITY. RESIDENTIAL. GOVERNMENT. HEALTHCARE. INSTITUTIONAL.
Tobias Green Interior Wall Finishes, Classic, Pure and Venetian products are custom blended mineral based type plaster coatings that provide a superior, consistent, less labor - intensive installation. Tobias Green qualifies for LEED IQ Credits while having immediate impact on the indoor air quality of a buildings performance.
Recommended for installation by a professional plastering contractor, Tobias Green is unique in that it creates a warm environment that conjures a subtle structural strength. Easily applied to most common building substrates, Tobias Green's manufactured integral color, single component mixture requires minimal preparation and is used for both base and top coatings over primed surfaces.
A favorite of designers and architects, Tobias Green's portfolio includes Metallic Stains, Antique Stains and Wax to enhance the look of our trio of coatings. This versatility allows for the individual customization of a buildings walls and ceilings.
SHOWN:
The Clift Royal Sonesta Hotel, San Francisco, CA Installers: RFJ Meiswinkel
Colors and Stains
Textures
Gallery
Product Information
Safety data sheets, architectural specifications, application videos and frequently asked questions.